It can be hard to find something entertaining to do when bored. If you have the best modern arcade games in your home, you should never be bored again! After reading this blog post, we hope that modern arcade games will sound like an excellent idea for any occasion and that they bring the best of entertainment into your life.
Arcade games come in all shapes and forms, but some stand out more than others. This article talks about the best modern arcade game and why it deserves its title as one of today's most popular modern arcade games. Arcade games ring a delightful bell for all arcade fans like us worldwide, but when we mention the new best modern arcade game machines, it rushes our adrenaline. We all have some precious childhood memories that we look back on.
And going to an Arcade Gaming Studio is one of the many nostalgic memories like beating a friend's level, waiting in long queues, pouring quarter after quarter, and much more. We love to share these with our kids, friends & family. The Arcade Cabinet industry has seen so much, from its glory to its lows. But with time, they have also installed new modern games to attract new gamers, who are more involved in PlayStation, Xbox, Nintendo Switch, Mobile & PC Games.
It is a challenging time for the arcade gaming industry, where you have access to games in your hands. But it is undeniable that although you can play games anywhere/anytime, you can't have a natural gaming environment or feel anywhere unless and until you are a professional gamer with a whole gaming setup and background.
This particular blog post is all about introducing you to the best modern arcade games of 2022. Let's start with our fun roller coaster arcade ride without further delay.
Top 10 Best Modern Arcade Games of 2023
1. Tekken 7
Arcade Game Machine's latest addition to the Tekken series is 'Tekken 7', which came out in 2015. This game used to be the most famous and favorite one of all. BANDAI NAMCO Studios's developers expanded their franchise to Computer gaming and other advanced consoles. This modern arcade game has better graphics and gameplay than its old version, with many fantastic character options. According to many gamers, this is an addictive fighting modern arcade game.
2. Star Wars Battle Pod
Fan or no fan of Star Wars, this modern arcade game came out in 2015. It is a gaming pod where gamers step into a thrilling, excellent fighting aliens game. Gamers get to go on flying missions similar to those in movies. It is one of the most immersive arcade games, with a seamlessly moving game chair and a dome-shaped screen. If you want to see whether you are a fine pilot, we suggest giving this modern arcade game a shot.
3. Time Crisis 5
The new version came out in 2015 and stayed true to its nature from the core; the ones who have played it will know what we are talking about. It has the same wonky graphics with an excellent storyline of characters that works smoothly—one of the many great arcade games.
4. Dance Dance Revolution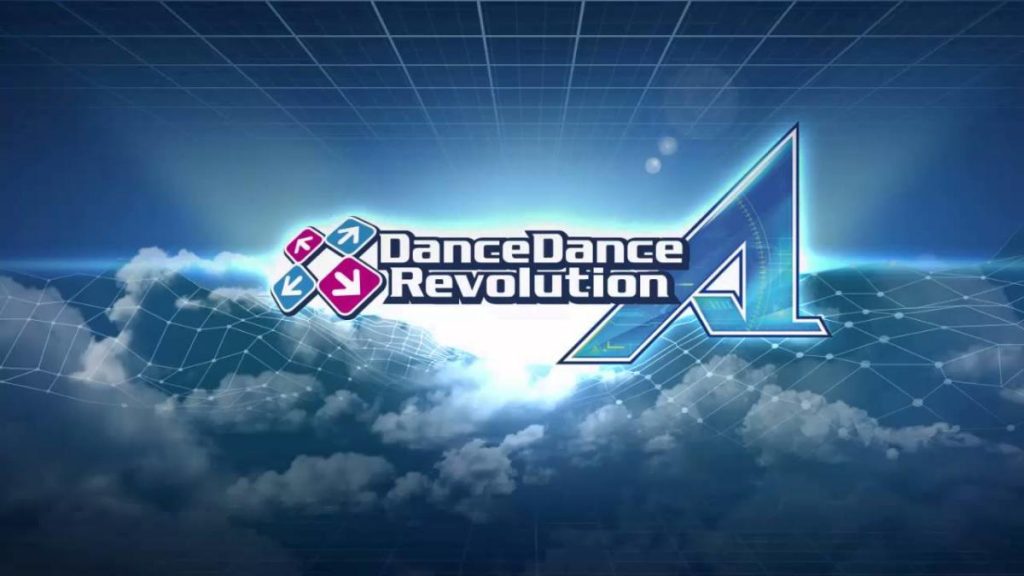 One two three, one two three; this game continued to evolve with time for over 22 years. To keep the gamers dancing all night long, Dance Dance Revolution has introduced the latest version, A20, in the collection of the latest arcade games. You can choose from as many favorite songs as possible and give each level a shot. A fun way to learn how to dance with your friends.
5. Halo Fireteam Raven
Halo franchisees have to be a part of the arcade cabinet industry, which is why they introduced Halo: Fireteam Raven in 2018 with their arcade machine. You can defeat an all-alien force with the help of your friends, an immersive experience to have. Even though Halo is the best option for consoles, it is a must-try modern arcade game.
6. Marvel vs. Capcom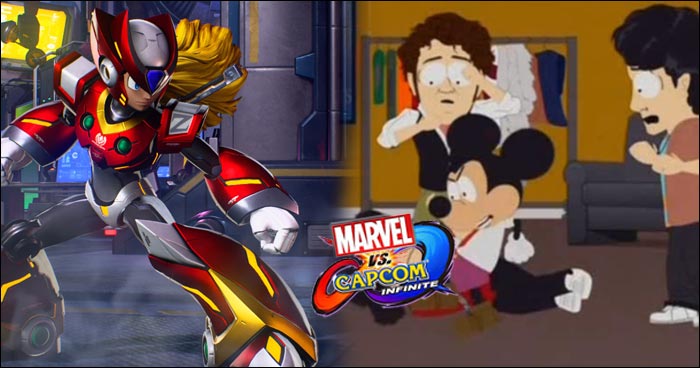 With thrilling action fighting moves, exciting new graphics, and smooth gameplay Marvel VS Capcom: Infinite will become the most famous among gamers in no time; since the crossover fighting franchise has always been the favorite in the arcade cabinet. Its story started in 1996, and its new version was released in 2017. Gamers can choose from Marvel & Capcom characters, and there is a wide range of characters.
7. Enter Gungeon: House of the Gundead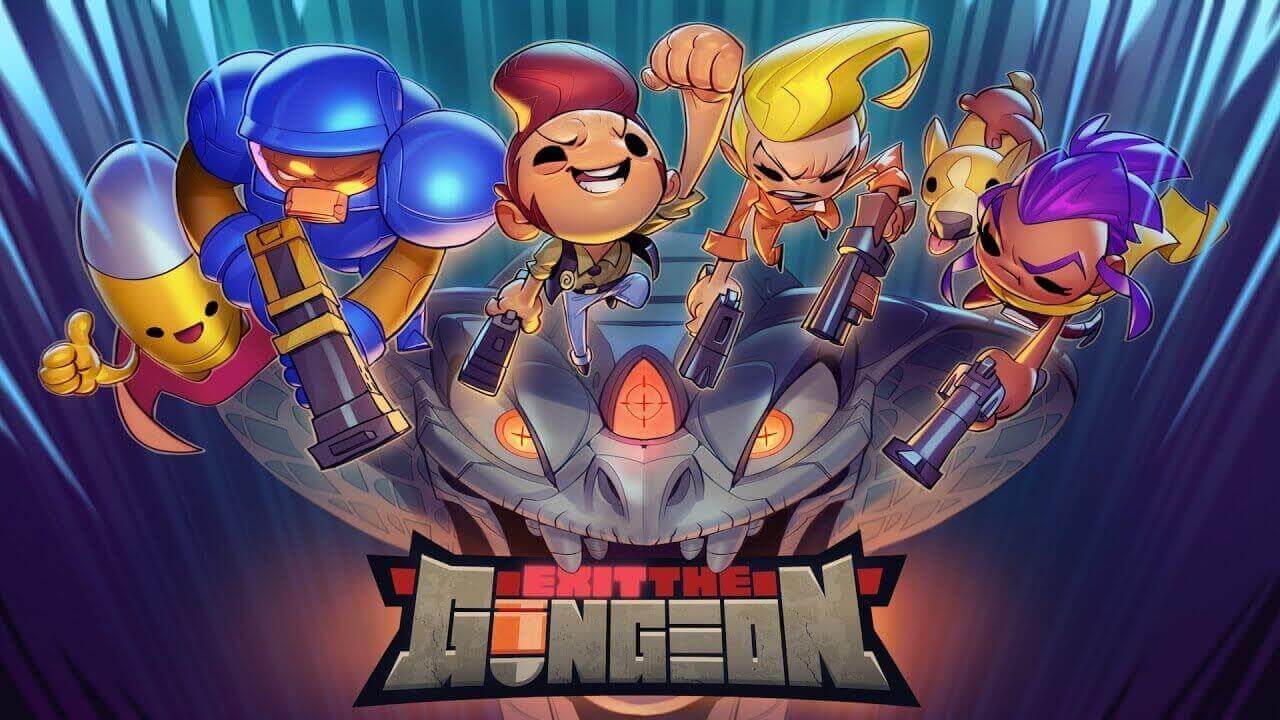 This game made its debut in 2019 with exciting weapons, power-ups, and hidden secrets. Two gamers had to play like a team and get through the dungeon adventures by fighting through the cute yet lethal cult of the Gundead, floor by floor.
8. Pong Knockout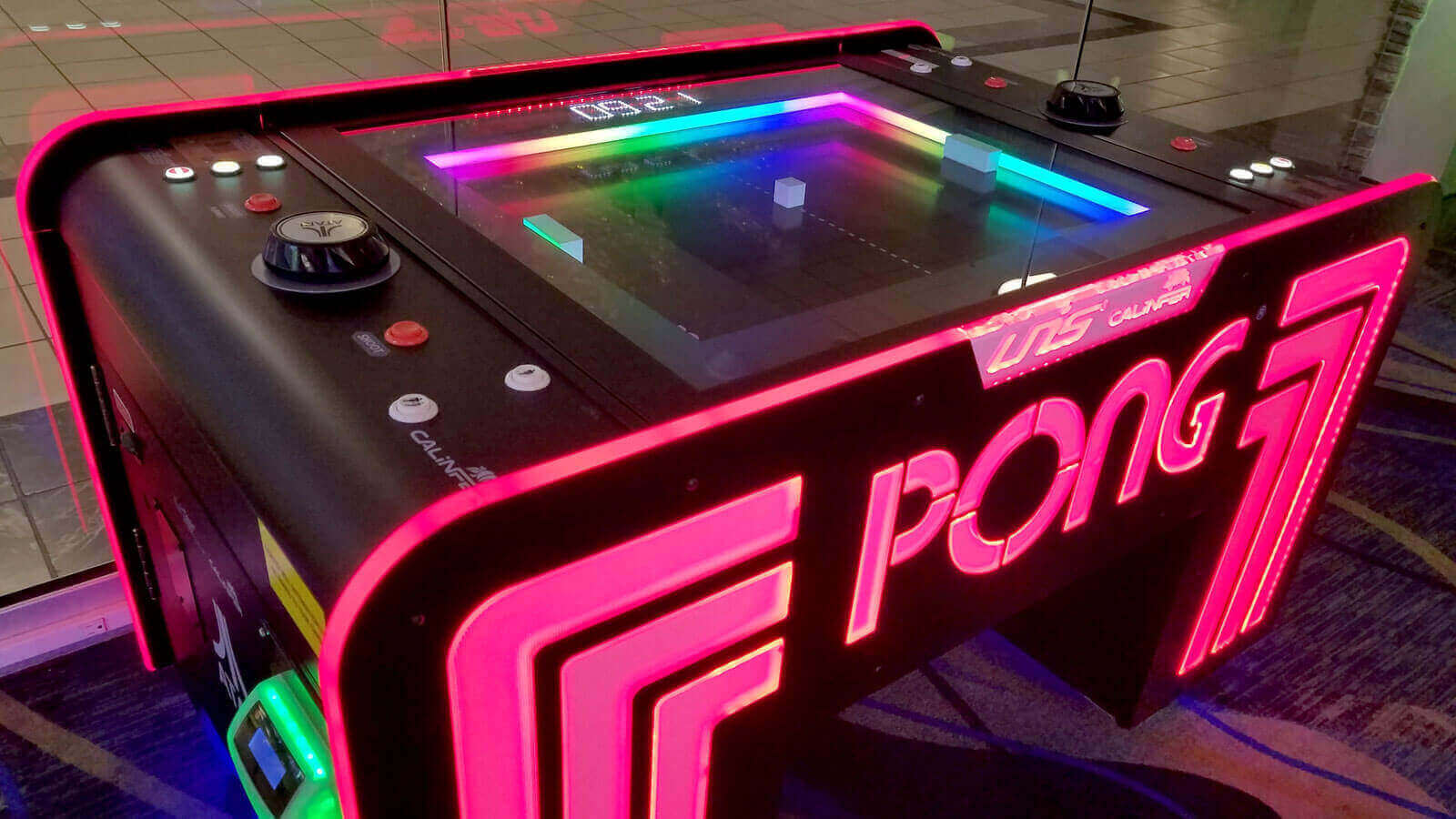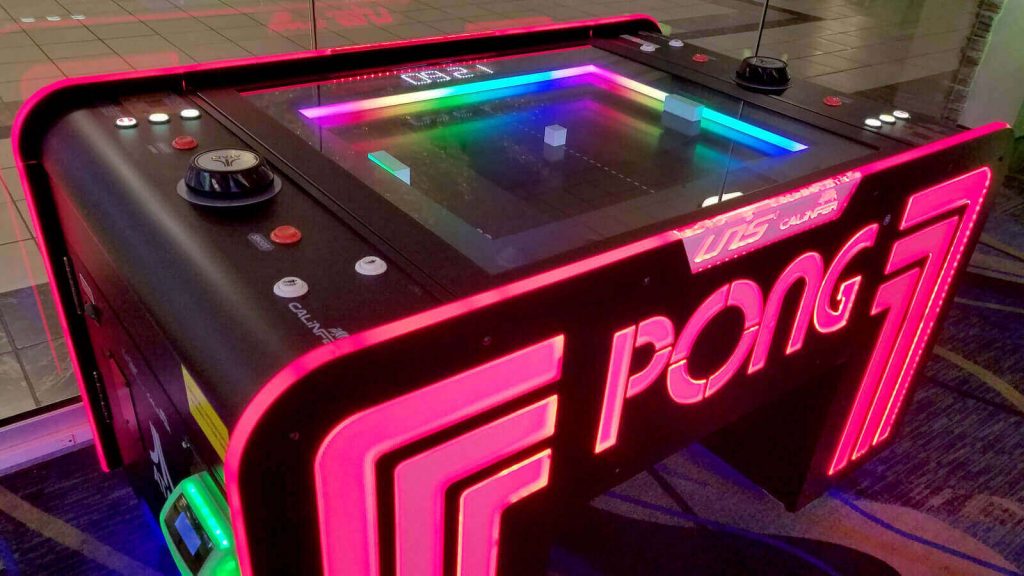 It is a makeover of the classic Atari Pong Table Game. It is upgraded to a four-player. Both players need 5 points to win, and the obstacles get extremely challenging with each passing point. It also has a reverse mode that gets activated when the ball gets into certain corners of the playing field, thus reversing the full controls for both the players and increasing the speed of the ball.
9. Sonic & Sega All-stars Racing
It is an all-rounder game for Sega Fans because gamers can choose from any sonic & sega character to be their racers on fun-packed tracks. You can create memories with your friends or just beat your level records. It was released on more than one platform, from Wii to Playstation to the newest Arcade Games.
10. Mission: Impossible Arcade
Spy running franchisee movies have set their foot in arcade gaming by introducing a Sega-based gun shooting game. The Arcade game machine consists of two teams competing against each other as a trainee, completing multiple missions. Each team will have access to a 55-inch screen, commanding each set of dual pistols. It will soon make its way to the modern arcade cabinet and promises a beautiful, action-packed experience with friends and family.
Arcade Games for?
Arcade Games for Kids
When first introduced, modern arcade games mainly appealed to people in their 20s and 30s. However, modern arcade games have since gotten a lot more creative, so now kids can enjoy them! Many modern arcade games for kids provide hours of fun without violence or anything else that could be considered inappropriate.
There are modern arcade games like Pac-Man and Dig Dug, which have been around for decades, but current versions of these modern arcade games are just as well! With all the different types, there is no doubt that you will find the best modern arcade game to enjoy playing with your kids in no time at all!
Arcade Games for Home
When modern arcade games were created first, they were mainly for arcades and not personal home use. But modern arcade games have since been redesigned to be used at home! Many modern arcade games will allow you to play them on your own time without wasting so much money.
Arcade Games for Basement
The modern arcade games for a basement would have different colors and vibrant graphics. The modern arcade game should also have a great sound design tool, as this helps make everything feel even better! It makes the modern arcade game way more engaging than others, which attracts people to it in the first place.
Arcade Games With?
Arcade Games With Trackball
These modern arcade games are not as popular now but have been around since the 80s. They work by having a trackball instead of buttons on an arcade machine, making it much more challenging to play with! Trackballs can be found in arcades and modern arcade game stores, so you will find them there if that is what you're looking for!
Arcade Games With Guns
This is a modern arcade game that few people have played before. You will need to shoot at things to progress through the modern arcade game, such as some animals, other players in an online match, or just targets!
Arcade Games With Balls
There are modern arcade games with balls that many people enjoy playing. These modern-day arcade games involve using your hands to move around a ball, and you will need some quick reflexes to ensure you don't end up losing any lives because of how quickly it moves! This modern arcade game is not as popular on the computer, but it's a different story in arcades!
The modern arcade game typically involves bouncing the ball, running to avoid obstacles and enemies, and shooting from far away. This modern arcade game is usually designed for two players, so you'll need another person or a computer player to play against for that modern arcade game to work correctly.
Arcade Games With Food
This modern arcade game is one of the arcade games. It's all about putting together different foods to make a plate to display for people to see before choosing which modern arcade game they want!
Conclusion
With technological advancements and games, the arcade gaming life seemed like a dream. But the arcade cabinet industry is also making advancements to compete with others by introducing new and best modern arcade games.
We can look forward to many more games like the one we mentioned the following year. These modern games can reintroduce arcade life to our kids and the new generation. So they can see themselves in fun we always love to brag about.
Frequently Asked Questions
What are the best arcade games to buy?
When it comes to modern arcade games, the best modern arcade game that deserves its title as being one of the most popular modern arcade games around today would have to be Pac-Man. The reason why this is such a standout choice for modern arcade games has everything to do with how simple and fun it is! This classic maze chase was great.
What is the rarest arcade game?
The modern arcade game that is the rarest would have to be Dragon's Lair! With only 600 copies of this modern arcade game ever being made, you will never find a copy in any store. However, there are plenty of other great modern arcade games out there for you to enjoy and play in your home.
What is the most popular arcade?
The most popular modern arcade game would have to be Donkey Kong in modern arcade games. It is a classic modern arcade game that has been around for decades, and it remains one of the best modern arcade games out there today!
What is the last arcade game?
The modern arcade game that was the last one to be created would have to be Street Fighter II. It is a modern arcade game born in 1991, and it became trendy not just because of its fighting gameplay but also how much more realistic it looks compared with other modern arcade games from back then! This modern arcade game has been great.
Why are arcades dead?
When modern arcade games first came out, arcades were the only place to find them. Arcades are still around, but they do not have as much of a presence in society anymore, primarily due to their high prices.
Arcade games can be found cheaper elsewhere, like modern arcade game stores that offer plenty of great modern arcade games. Also, there are many arcade machines available on amazon which have lots of arcade games installed.
Are arcade games still being made?
Yes, modern arcade games are still being made. It is just not as popular. These days, modern arcade games can be found in stores like Wal-Mart or Target, but they do not have the same appeal and qualities as their predecessors.
Why were arcade games popular?
Arcade games were popular because they attracted many people to modern arcade game stores. People who used to go there would play for hours and spend lots of money on modern arcade games, which is why arcades became profitable at one point!
Modern arcade games' thrill, excitement, and competitiveness have made them famous.
How do basketball arcade games work?
One popular modern arcade game would be basketball. It lets you play against a computer or other players like in the old days. You can either make your own modern arcade game (which takes some time) or buy one which has already been created and set up for you to enjoy playing with!
Basketball modern arcade games are not like modern arcade games that you use your fingers to play. They are typically played with a joystick and some buttons, making it more like the old days when people had to physically move their hands around on an arcade machine instead of just pressing different levers or buttons!